About Us
You're Fired, est. 1998
We are a Paint Your Own Pottery Studio located in Uptown Oxford, OH near the campus of beautiful Miami University. Our unique studio offers the perfect place for people of all ages to come together and create!
Our incredibly friendly staff will make you feel at home and help you with your project step by step. It will be easy to see how much we love our job and our community!
We are a great place for birthdays, bridal parties, baby showers, sorority/fraternity events, girl and boy scouts, staff parties, and so much more!
You're Fired! is the perfect place to make memories with your friends and family!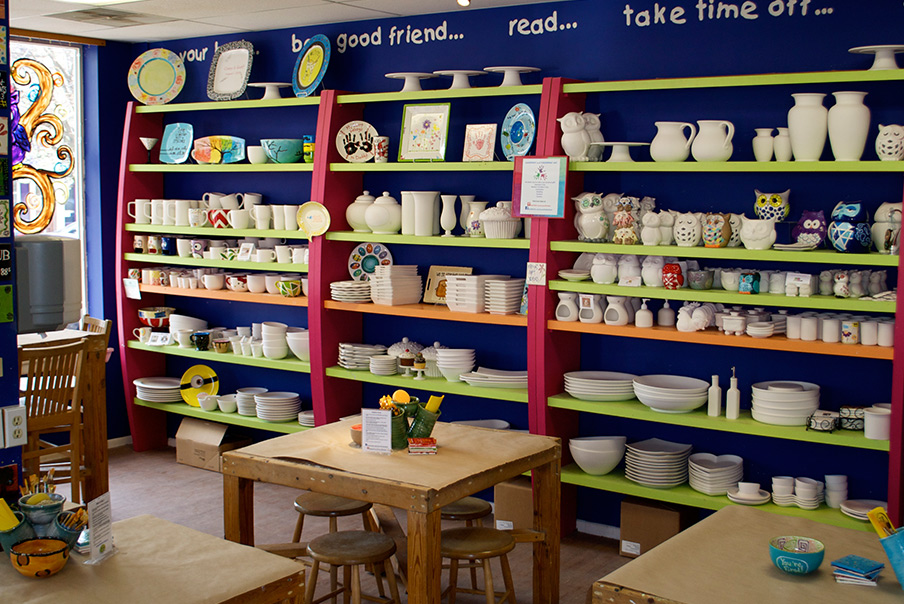 Meet Lisa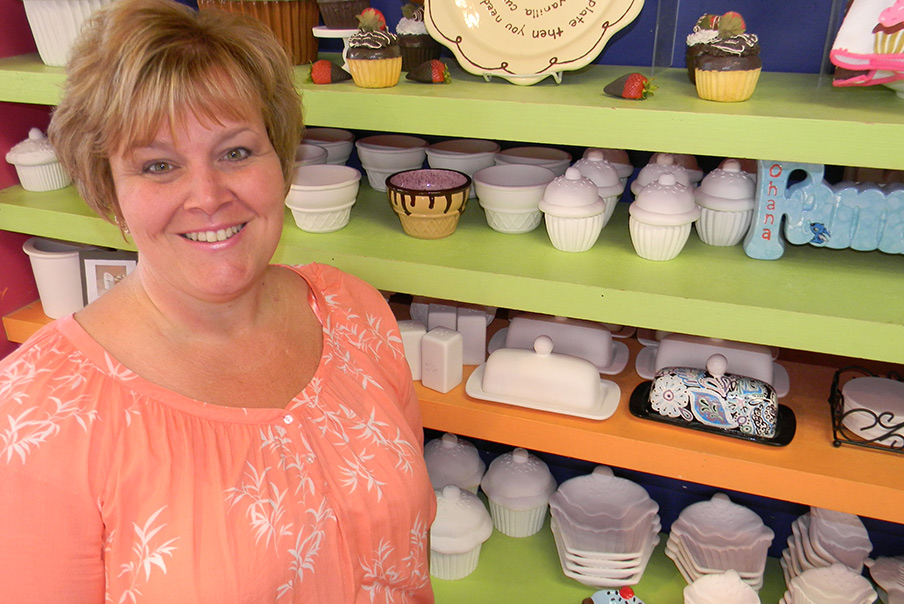 Owner & Operator of You're Fired!
Favorite Color: Coffee-n-Cream (but she loves all the clever paint names!)
Favorite Technique: Using Pinterest for inspiration!
Personal Motto: "When people ask why I'm so creative, I tell them it's because I ate paste as a child."
About Lisa: I attended Berea College in Kentucky where I met my husband, Brent, of 28years. Brent can be found at the studio repairing and loading kilns.  We have three grown kids who make us very proud! I had the privilege of being a customer, an employee, and now owner of You're Fired! and it's an amazing place to work! I love to create, interact with people, and see people really enjoy themselves in my studio! If you stop by, be sure to say hello!
Our Employees
Brenna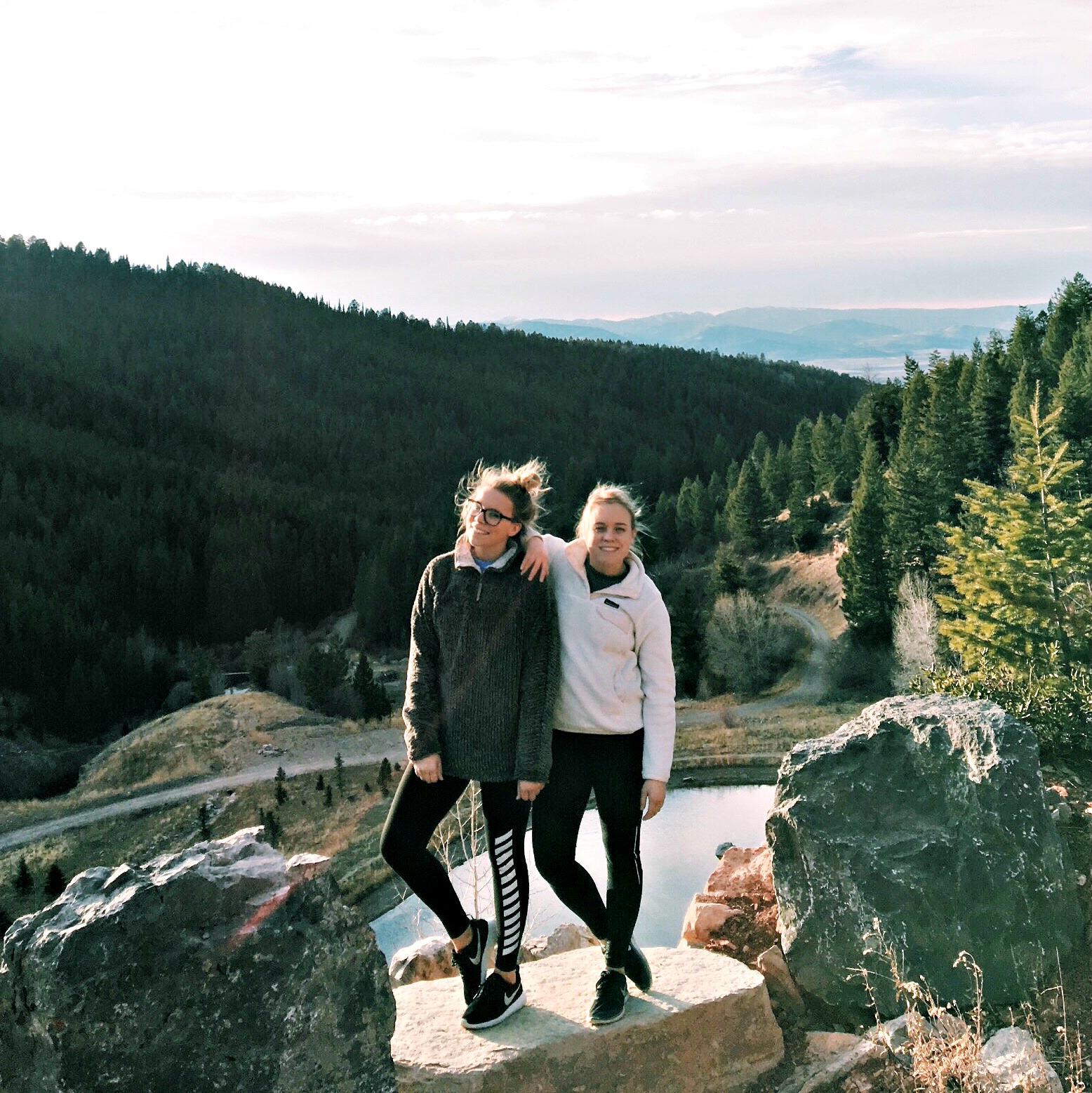 Favorite Color:
Tahiti Teal
Favorite Technique:
Using fabric for design inspiration
About Brenna:
 She has grown up in her family business.  She now attends BYU in Utah, but loves to come home for the holidays  to help with customers and paint in the studio!  One great thing about living out West…she loves to hike, especially with her sister!
Brittany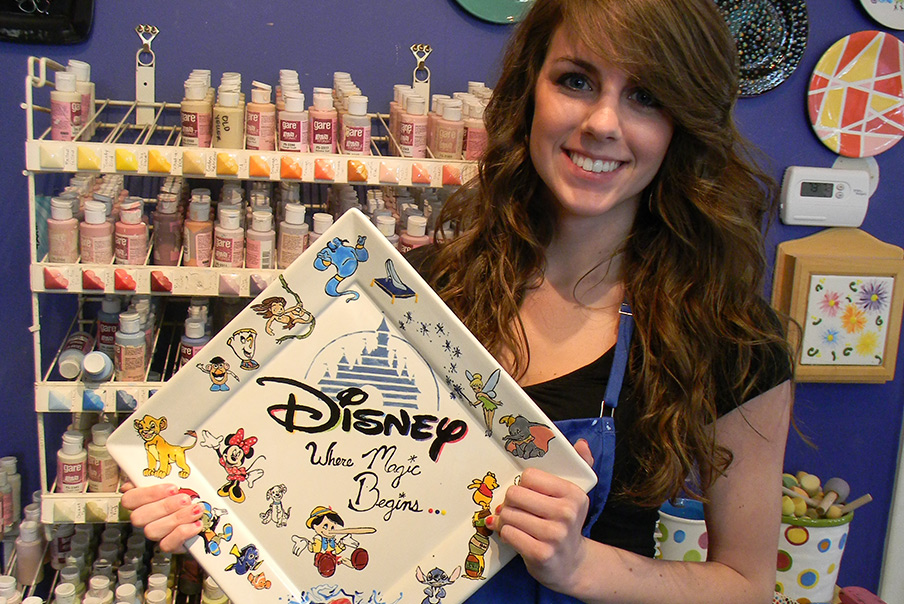 Favorite Color:
What a Yolk
Favorite Item to Paint:
Vases
About Brittany:
Brittany is a local and a Miami graduate. Brit is preparing for her wedding in 2017, but still manages to help with most of our classes! Brit LOVES peanut butter and Chick Fila Sauce! Sometimes she likes to be a nerd and geocache!
Becca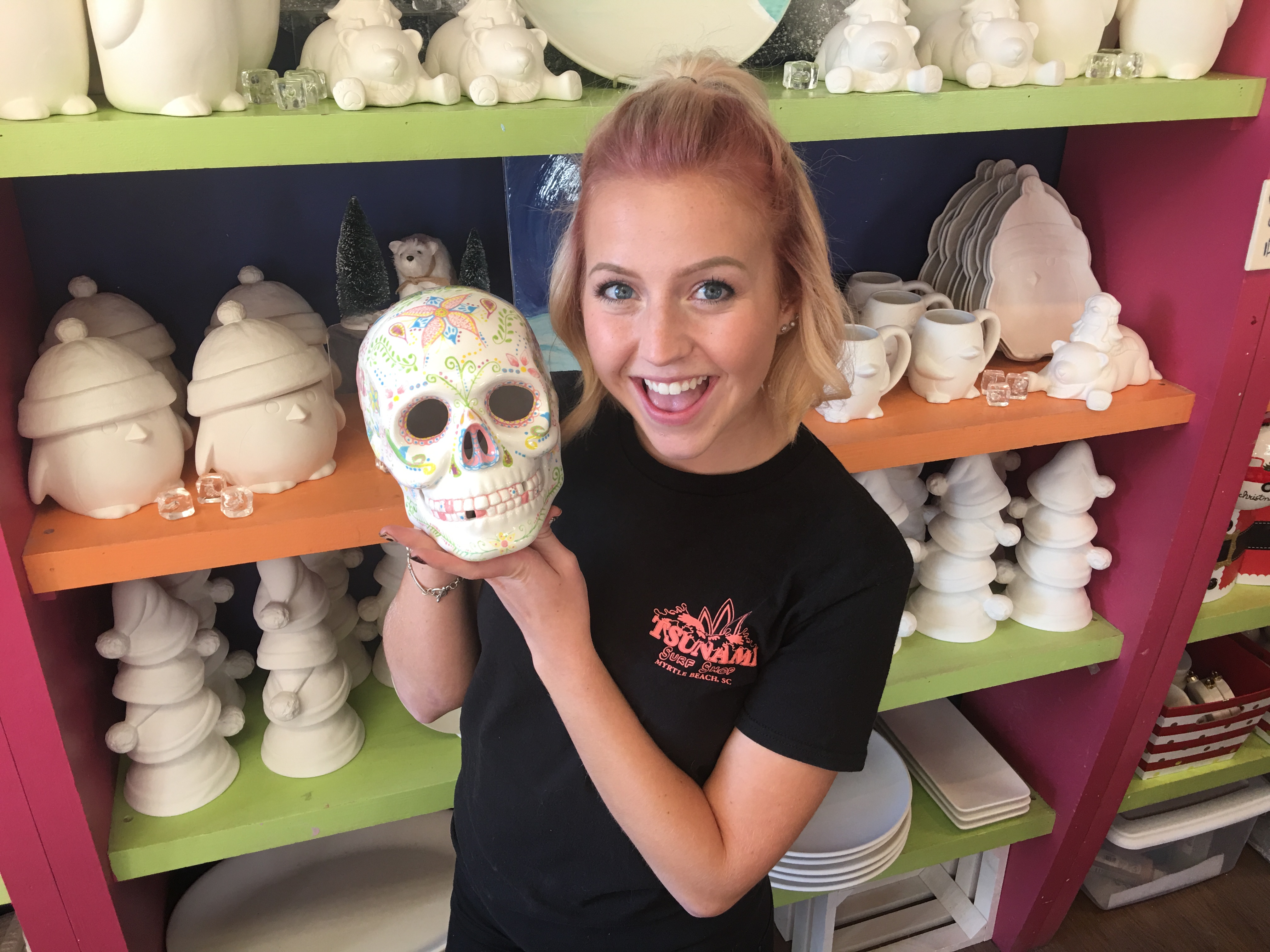 Favorite Color:
Tahiti Teal
Favorite Design: 
She loves to do zentangle designs!  She also LOVES nail art and is planning to be a cosmetologist!
About Becca:  
She is always ready to try something new, and adores her cat Nala.  Stop by to see her…she is the one who is always smiling!
Melinda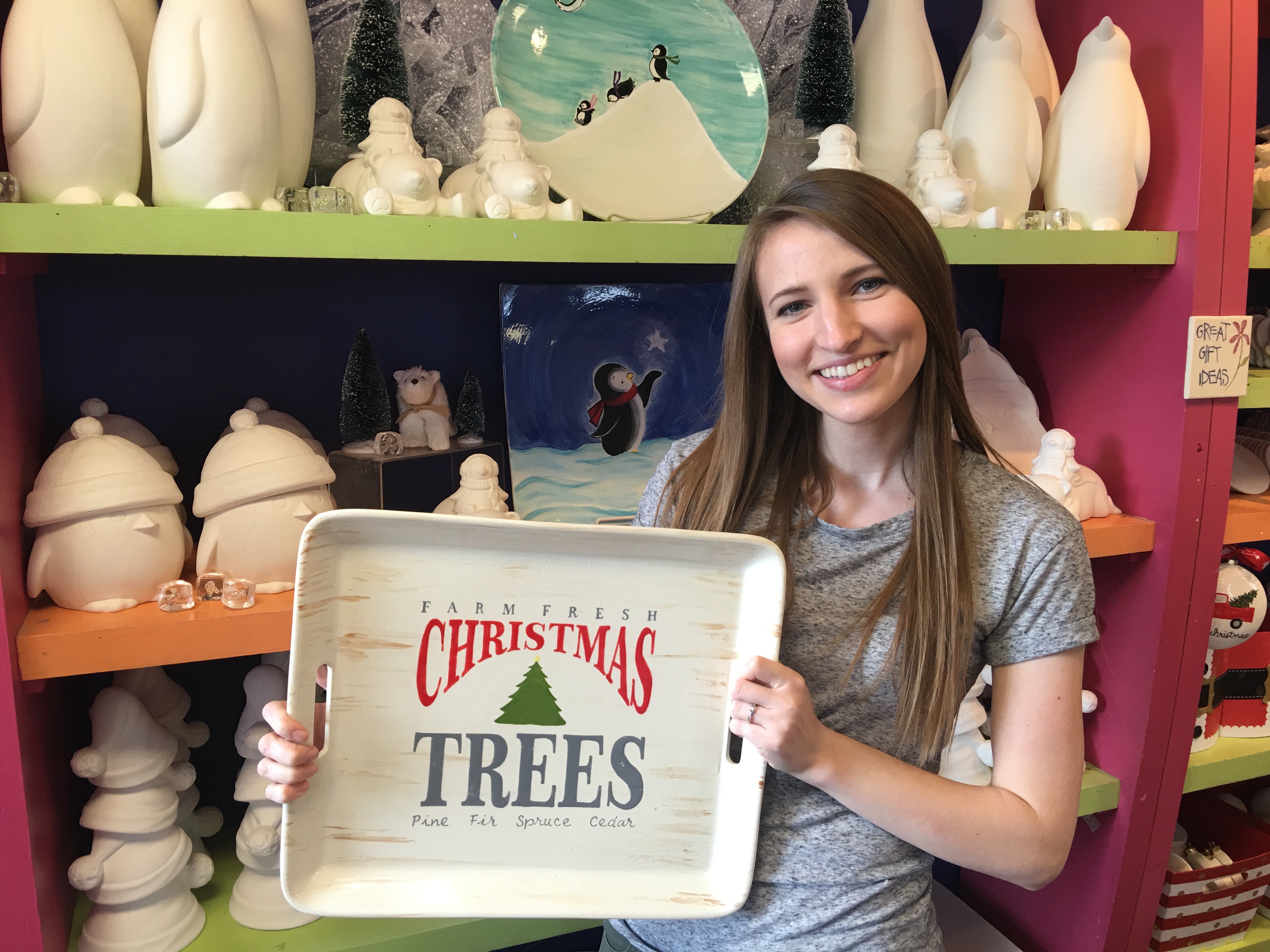 Favorite Color:
Jumpin Juniper
Favorite item to paint:
Anything with nature or animals!
About Melinda:
She is from Washington State and loves/misses her beautiful mountains.  She loves going to concerts of her favorite bands…including Mutemath and Bombay Bicycle Club!
Annie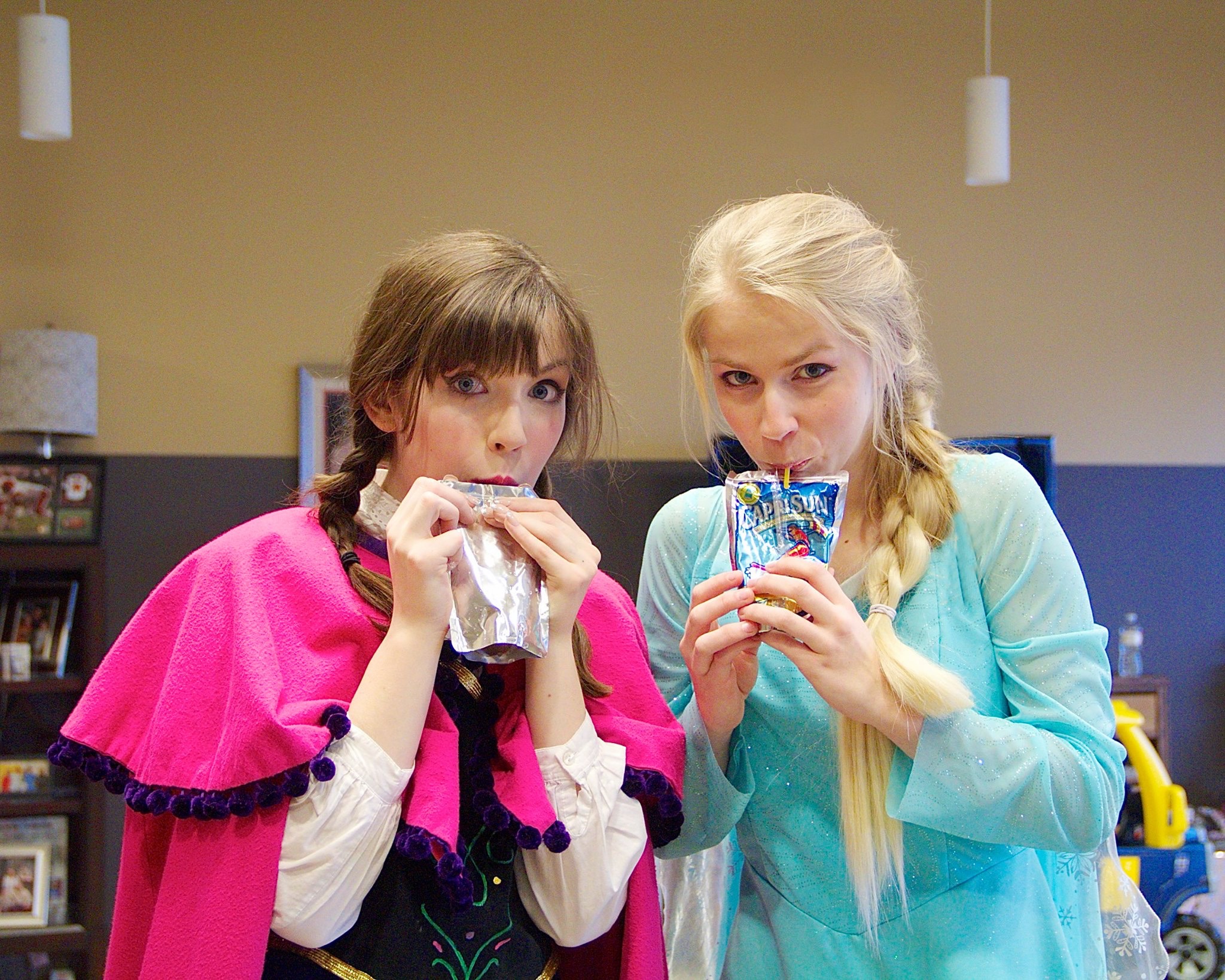 Favorite Color:
Orange Crush
Favorite Item to Paint:
Anything Disney!
About Annie:
Annie (Elsa) is an interior design student at Miami. She loves all things art especially painting, dancing, and theatre! Pssst…she's also a Disney princess on the side!
Miranda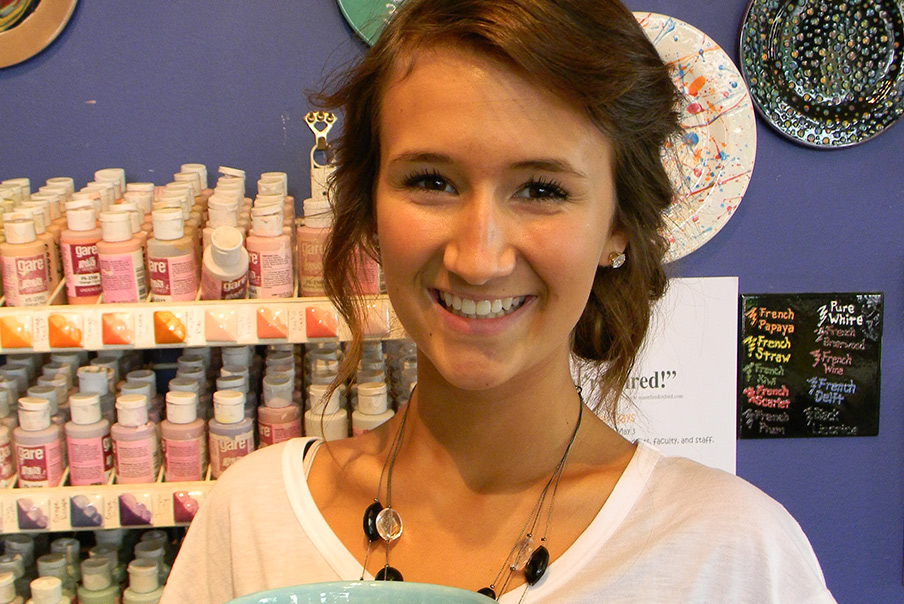 Favorite Color:
Pool Party
Favorite Item to Paint:
Disney Princesses
About Miranda:
Miranda is AMAZING at intricate nail art. Also, she loves mermaids.  Miranda painted the "Frozen" platters that so many customers like to stop by and admire.
Deb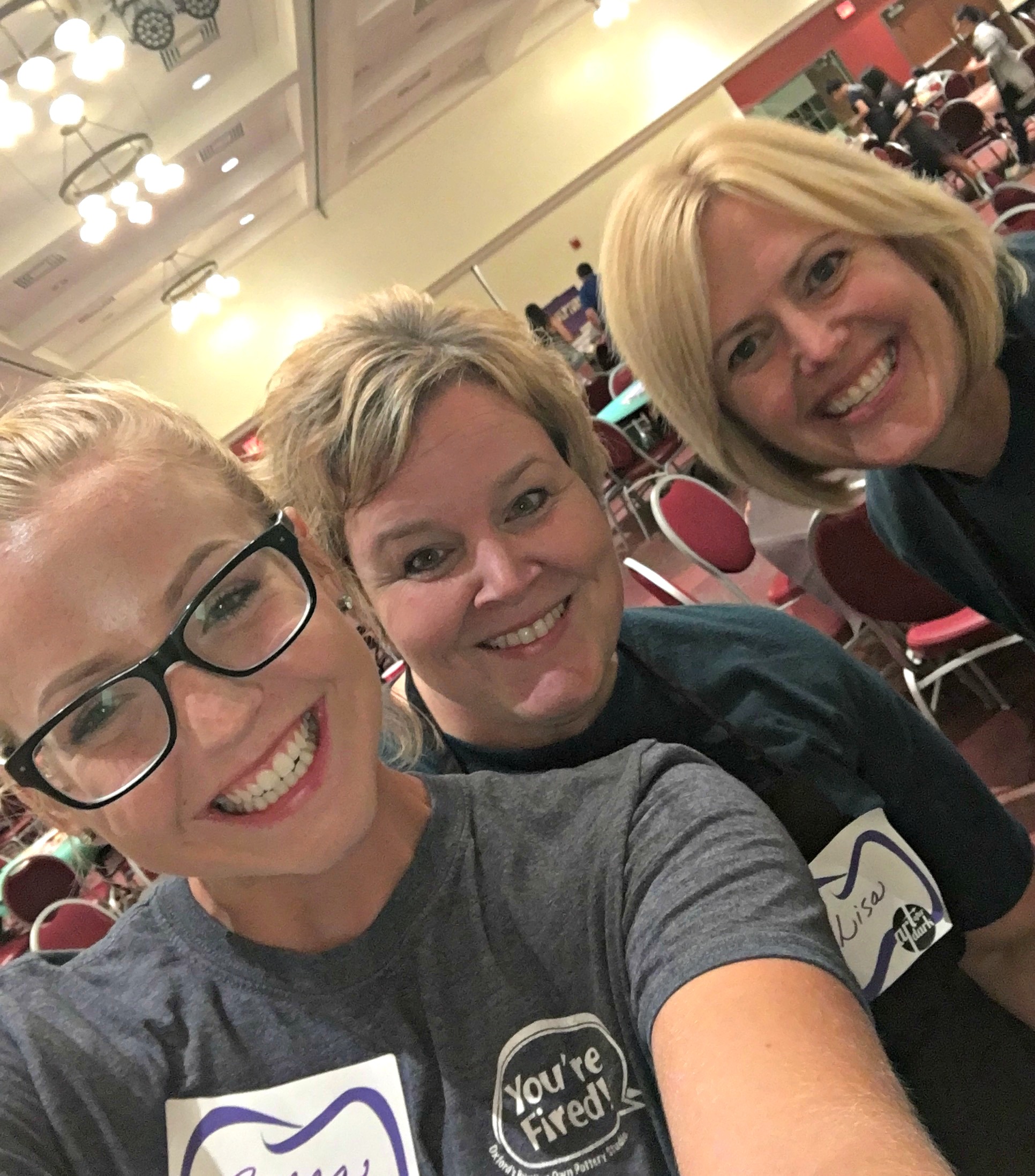 Favorite Color: Pool Party
Favorite Technique: Making polka dots with the dotters!
About Deb: Deb is the gal on the far right…the mom of Becca on the far left.  We love having her in our studio as a seasonal employee because she makes us all so happy! She loves crafting and she's also a substitute teacher. Get this…she has a basement arcade with 19 pinball machines!
Tracey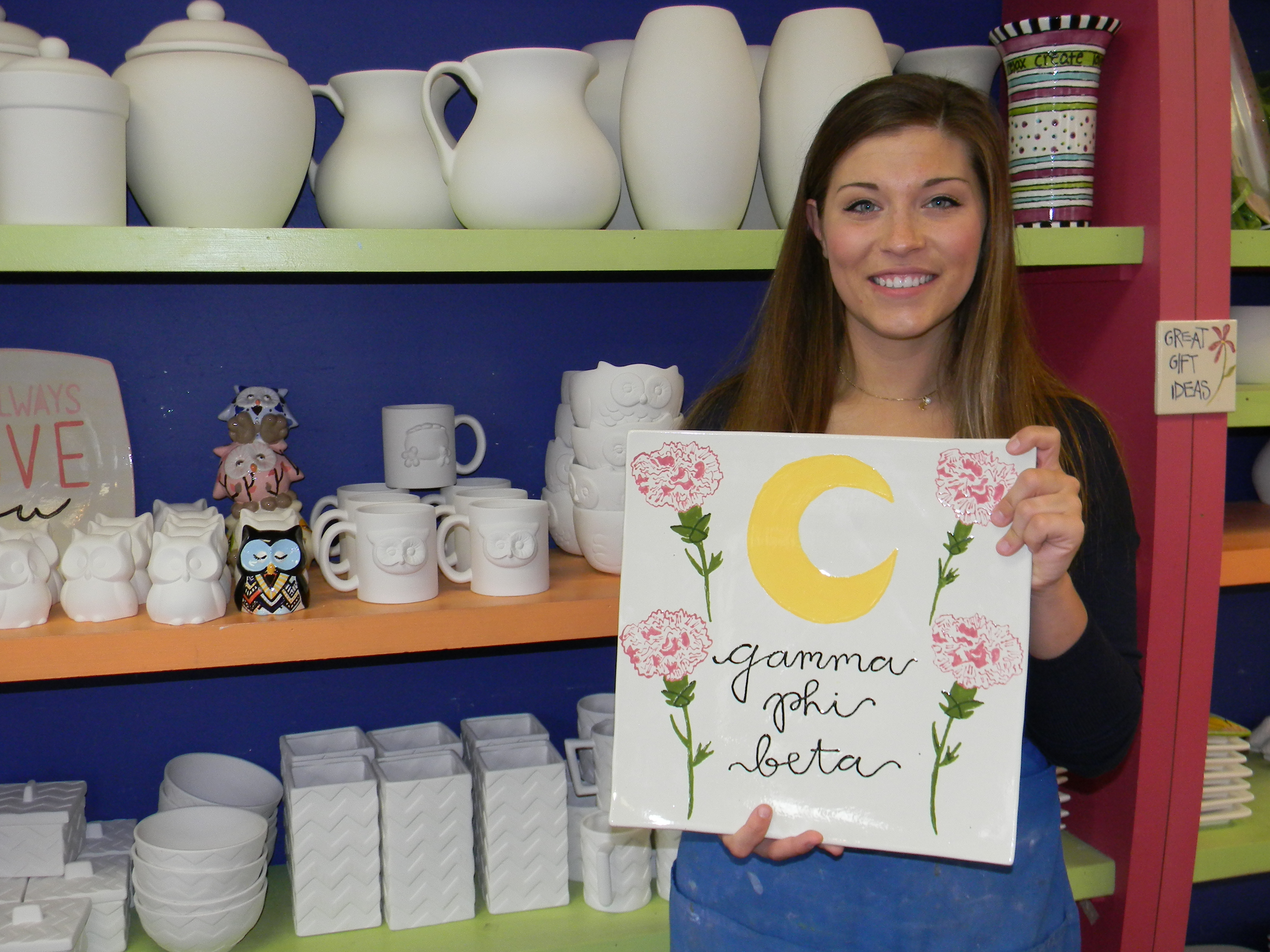 Favorite Color:
Orange Crush
Favorite Item to Paint:
Ring Holders
About Tracey:
Tracey is in Gamma Phi Beta. She enjoys laying poolside with a good book, and her favorite ice cream flavor is raspberry chocolate chip!
Bella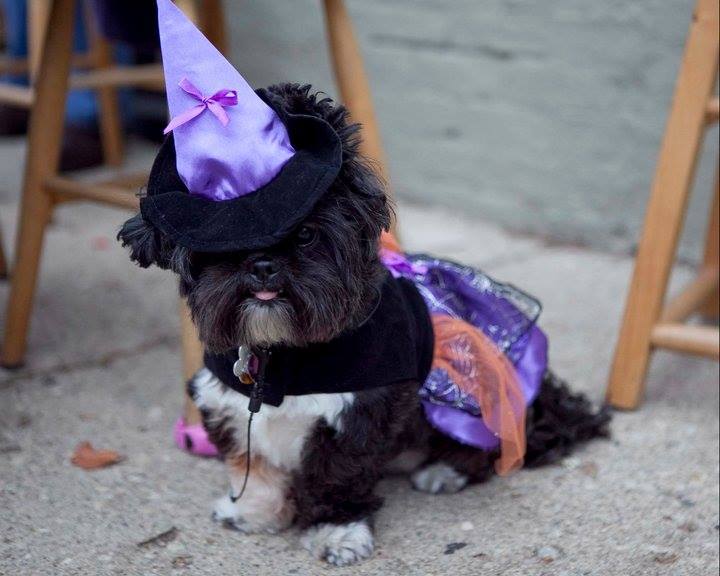 Favorite Colors:
Buck Naked
Favorite Thing to Do:
Greet people at the door!
About Bella:
Bella is the family dog that LOVES to hang out in the studio!  She loves bows in her hair and lots of attention from  customers!